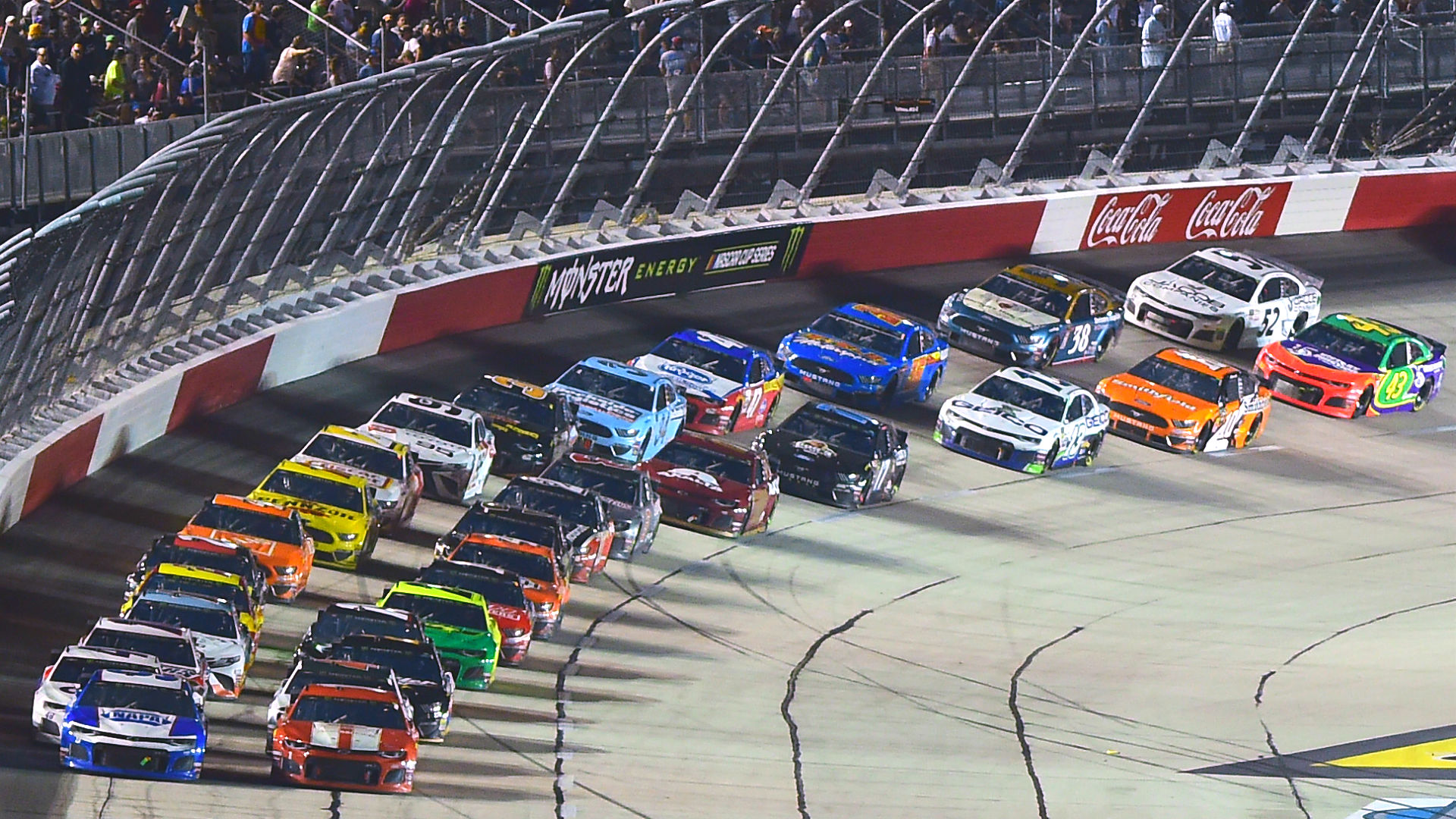 A few days ago, I had a nice conversation with a prospect interested in investing in motorsports sponsorship and the first question he asked me was: would you mind giving me some ideas on how to start in motorsport sponsorship? What should be evaluated? How do you choose where to invest correctly?
I was surprised and positively impressed by his questions; in most cases the first thing people ask us is always related to the costs of the sponsorship and actually it is always the most difficult to answer.
The world of motorsports offers many opportunities for companies wishing to invest. But the choices are not that obvious and easy to take and there are many aspects one must consider in order to be accurate. First of all, it is necessary to understand which discipline is most suitable for the company/brand and, subsequently, what type of partnership to consider.
Different championships, different opportunities. There is the right one for every type of company or brand.
The first thing to consider when looking into a motorsport sponsorship is in which discipline it's better to invest As a sports marketing agency, we believe the sponsorships that are worth it are in Formula 1, Formula E, Extreme E and MotoGP, Moto 2 and Moto3 in the two-wheels. We can say that all motorsport championships generally have a very similar target, passionate about engines, speed, technology, innovation etc.
MotoGP is generally followed by a younger audience, especially on social media, but otherwise we can say that those who watch Formula 1 tend to watch the other categories and championships as well.
The same thing happens for the values ​​associated with motorsport. Most championships share the same ones and companies or brands can easily relate for their communication plans: internationality, technology, speed, adrenaline, innovation, research, teamwork, glamour, exclusivity, and on top of that all the values ​​related to sustainability when we deal with the electric championships such as Formula E and Extreme E. F
Furthermore, motorsport is a mobile platform visiting different countries and continents around the world; as a company you know which are the territories in which you or your brand is more interested in investing and this could certainly be another clue to decide which championship to choose.
The first step a sports marketing agency should do is to understand what the objectives of the company are, their target, the values, the territories, and the budget available so to be able to identify which area is most suitable for them.
B2B or B2C: Another Element that can Influence your Choices.
As previously said, the choice of the championship can also be based on your target market. For instance, if I were a company and my objective is mainly B2B, then perhaps organizing top quality hospitality activities with an international schedule is a great opportunity for my business. Formula 1 is then the best practice in terms of quality of services, set up, locations and glamour and it will definitely guarantee a memorable experience for every client and guest.
At the same time, I can also consider a partnership with a MotoGP team with which I can develop ad hoc programs in a more streamlined way and adapt them according to my B2B customers. If brand awareness is not my primary goal, then it is a better idea to find a flexible partner that will allow me to build a tailor-made program and offer me the specific services I need.
Championship or Team: Where is it Better to Invest?
This is another big dilemma. When companies contact us, most of the time they already want to sponsor a team as their first and only option. But then, if we dig more into it, if we can make some questions and we can understand their scopes, we realize that it would probably be better for them or their brand to sponsor a championship or a driver/rider.
It seems trivial, but there are deep differences and different opportunities when considering the sponsorship of an entire championship, or a single race or a team or a driver/rider.
Being a partner of the championship allows you to bind and associate your brand and image with the "whole movement" and the exposure you can reach is definitively huge; whether it is MotoGP, Formula 1 or Formula E, you embrace the discipline, and consequently the communication you can build has a different content, you are positioning yourself on a different level; you have the opportunity to use a platform as a whole to speak to all the fans out there, you are a part of the show they love and they are passionate about and you do not "wear" anyone's shirt. This is a huge weapon in terms of marketing and communication, it is a unique tool to have in your box.
Within the various championships there may then be different opportunities. Formula E, for example, is run on street circuits and therefore it guarantees the chance of having the public of the city attending the races to engage and entertain.
In traditional circuits, on the other hand, there are specific commercial areas where the public can go to buy all the products related to the championship, teams, drivers and partners, merchandising of any kind. If the idea is to communicate to the public that follows motorsports and perhaps approach them directly and engage them in a funny and different way, then the commercial area of ​​MotoGP offers excellent opportunities for promotion and sales. You can build real boots or entertainment areas and create promotions of all kinds based on your marketing and commercial objectives.
The choice of joining a team has many variables to evaluate: whether the product sector is free or not, the fame of the team, what kind of partners are already investing in it, the performances on the track, the credibility of the project they offer. The team usually can guarantee brand visibility on its vehicles and on the drivers and all the related marketing benefits: the chance to use the image and name of the team for communication and promotion activities, sharing all the social media content, special contents, the behind the scenes, all the PR and hospitality activities, etc.
Are all Teams the Same?
They are not, indeed. Sponsoring Ferrari or McLaren is quite different from sponsoring Aprilia in MotoGP. Investments depend a lot on the performance of the individual team, on their fame and image, on the drivers/rider who compete for it ecc. Sometimes, however, going for the "winning" or most famous team is not the necessary and only solution for everyone; it may also be a good idea to work alongside smaller teams that maybe are more flexible and can offer more opportunities than a top-level team that can be a little more rigid and tight.
And the Sponsorship of a Driver?
Another option to consider, always based on the budget and the objectives of each individual prospect, is the sponsorship of a driver or rider. It has happened very often to start talking with companies about a partnership with a team and then switching completely and ending up sponsoring a driver/ rider. In all motorsport championships, the drivers or riders have some spaces that they manage for themselves and for their own sponsors. These are deals they manage directly and independently via their managers and the spaces are usually placed on their helmet or race suit.
The sponsor therefore uses the rider as a proper testimonial, exploiting his fame and image, personal characteristics and qualities, social media reach and results on the track.
In Conclusion
We started by talking about 5 ideas to approach a sponsorship program in motorsport, but we ended up far beyond that.
This is quite normal when dealing with a marketing plan that includes a sponsorship; there are so many variables to evaluate and many opportunities to consider in order to be sure to make the correct choices and then make the most out of it. This is why the support of a sports marketing company is always a right thing to do; get a general picture of the market, evaluate every aspect and choose the program that is right for the individual company or brand
Author Bio – Riccardo Tafà was born in Gulianova, graduated in Law at the University of Bologna and then decided to follow his deep passion for sport. After attending the ISFORP (public relations training institute) in Milan he moved to England, where he began his career in PR, first at MSP Communication and then at Counsel Limited in London. Soon after that, he moved to SDC, a Belgian outfit headed by Jean Paul Libert and started working with motorsport: the year is 1991. Following a brief transition to Monaco, where he flanked the owner of Pro COM, a sports marketing agency founded by Nelson Piquet, he returned to Italy and began working in first person as RTR, first consulting firm and then sports marketing company.
In 2001 RTR wins the ESCA award for the implementation of the best MKTG sports project in Italy in the year 2000. RTR also obtains the highest score among all the categories and represents Italy in the European Esca Contest. Over the years he gets some satisfactions and swallows some bitter pills. But he is still here, he writes in a disillusioned and simple way, with the goal of providing practical advice and food for thought